World Premiere of Carlos Escalante Macaya's Clarinet Concerto
Ana Catalina Ramirez, Clarinet
National Symphony Orchestra of Costa Rica
Richard Strauss Ein Heldenleben
live recording

Shostakovich

Symphony No.7

live recording
Brahms Piano Quartet No. 1 in G minor
orchestrated by Schoenberg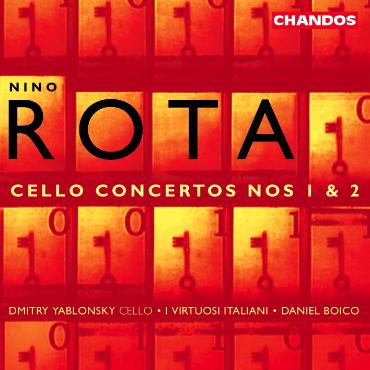 Cellist Dmitry Yablonsky gives an outstanding performance...Daniel Boico conducts with understanding and a solid grasp on the music, and the chamber ensemble I Virtuosi Italiani plays with conviction and spirit. This album has a lot to recommend it, not the least of which is the delicately sculpted music in both works, as well as the intelligent playing of the musicians.
Edward Reichel / CD Reviews / DesertNews.com
...convincing...impressive...Yablonsky gives accomplished performances of these unfamiliar works, and receives sensitively balanced accompaniments from Daniel Boico and I Virtuosi Italiani - all of which adds up to a welcome first recording of concertos that merit wider currency.
ClassicsToday.com
Audiophile Audition Best of the Year CD's 2002
Nino Rota (1911–1979)
world premiere recordings
Concerto for Cello and Orchestra No. 1
(1972) 25:39
I Allegro 10:14
II Larghetto cantabile 7:53
III Allegro 7:27
Concerto for Cello and Orchestra No. 2
(1973) 24:18
I Allegro moderato 6:25
II Tema e variazioni. Andantino cantabile, con grazia 13:57
III Allegro vivo 3:50
Dmitry Yablonsky cello
I Virtuosi Italiani
Daniel Boico
Kalinnikov Symphony No. 1
Tchaikovsky Symphony No. 6
Shostakovich Symphony No. 10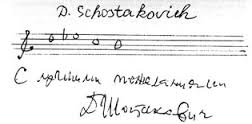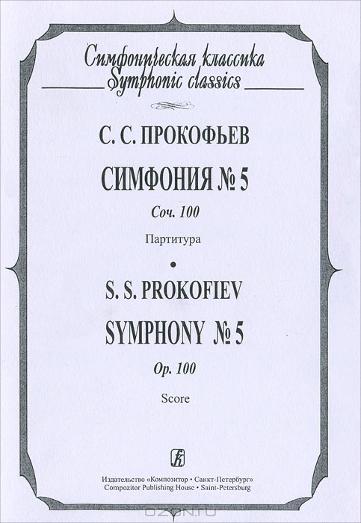 Beethoven Coriolan Overture / Symphony No. 2 / Violin Concerto
Live Recording
Beethoven Festival Chicago

Rachmaninov Symphony No. 2
Tchaikovsky Symphony No. 5
Rachmaninov Piano Concerto No. 1